This week's bevy review is the 24oz of Tecate.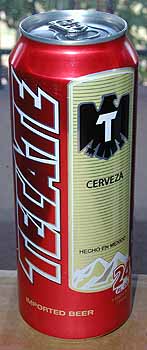 Yea yea… I know Tecate is not a juice, but still I was sipping on one of these bad boys last night and felt it deserved a review… So I am giving it a
.5/10
Yea thats right 2.5 out of 10, because it was straight up gross. Oh man it was like a challenge to get that thing down, kinda ruined my night and my Legend of Bagger Vance viewing experience. (Still not really sure what happened in that film)
So next time one of your buddies tells you to bring over a tall boy, please think twice and stay away from Tecate, Cause that shit tastes like shit.
z.